Alex Baron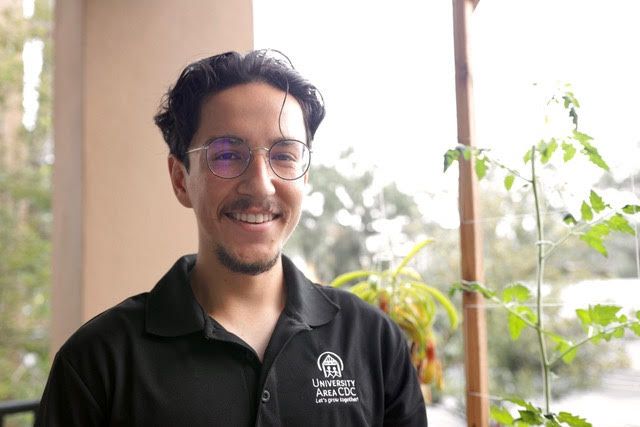 Citizen Spotlight
Community Wellness Coordinator, Gardner, & Videographer
Alex Baron a graduate of health sciences from the University of Central Florida fell in love with gardening and teaching about agriculture after volunteering at the school's arboretum. After leaving university Alex worked for Brickstreet Farms, a urban farming company located in St. Petersburg, where his work was largely focused on hydroponic gardening.
Today, Alex works for Whitwam Organics and is the Community Wellness Coordinator at the University Area CDC Harvest Hope Garden where he hopes to educate and excite people about the amazing process of growing your own food and immersing yourself into nature. Oh and did we mention Alex is a videographer?! Check out this video he created that highlights the Harvest Hope Community Garden.
With respect to videography Alex specializes in creating content such as promotional branding, wedding videos, and story sharing. His videography work has led him to Las Vegas, Colorado, and California to name a few. Check out his videography page here.
Want to see Alex in action? Check out the Harvest Hope Community Garden on Friday mornings 9-11am (13704 North 20th St., Tampa, FL 33613). Support local businesses such as Whitwham organics for all your garden needs, or learn more about his videography/photography business.