Ananth Kutuva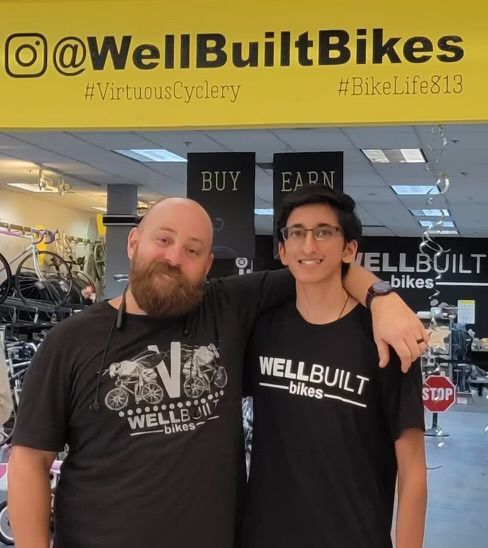 Citizen Spotlight
Active Citizen
Ananth Kutuva is a junior at Land O' Lakes enrolled in the IB Program and started volunteering at WellBuilt Bikes over a year ago. He joined our team due to his passion for bikes that began in 5th grade when he got his first mountain bike. He has been biking ever since and we are so thankful that it led him to the bike shop.
Ananth goes above and beyond his volunteer responsibilities at the bike shop and actively engages in helping the team provide accessible transportation. Specifically Ananth has taken it upon himself to personally collect used bikes to support WellBuilt Bikes' commitment to sustainability.
To date he has collected over 100 bikes that have gone towards patrons at WellBuilt Bikes including individuals who complete the Earn-A-Bike program, an initiative that encourages participants to be engaged in the process of receiving their bike by requiring 10 hours of verified community service. A minimum of 1 hour must be spent in a basic bike maintenance and road safety class provided by our staff.
Ananth hopes to keep collecting bikes through 2024! Thank you Ananth for your dedication to the bike community!