Be Pedestrian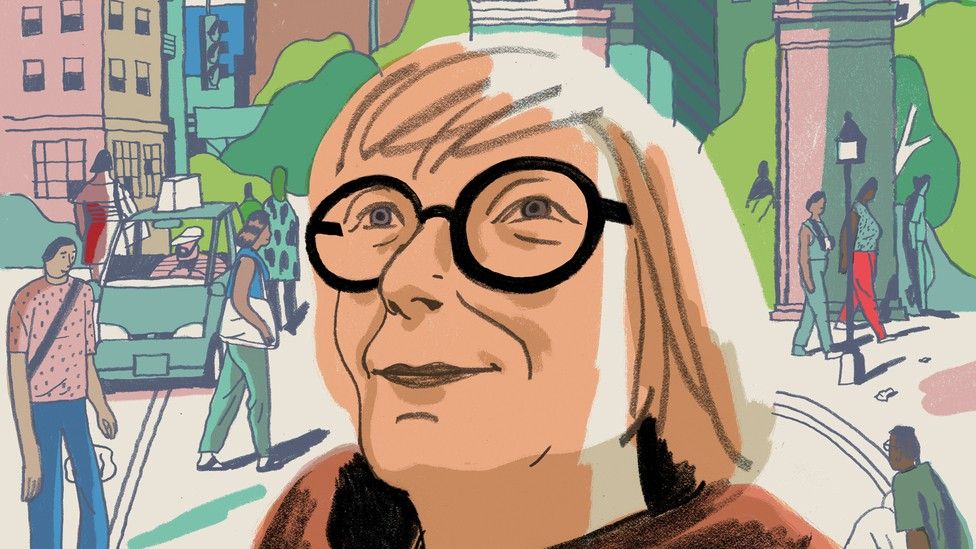 "The remarkable intricacy and liveliness of downtown can never be created by the abstract logic of a few men. Downtown has had the capability of providing something for everybody only because it has been created by everybody. So it should be in the future; planners and architects have a vital contribution to make, but the citizen has a more vital one. It is his city, after all"
-Jane Jacobs


The word pedestrian can serve as a noun or as an adjective. While the adjective use of this term is often a pejorative, we are quite fond of this overlap of identity and have intentionally entitled this section, which we intend to include every week, 'Be Pedestrian.' We intend it as a charge to embrace the everydayness of ordinary neighborliness experienced as a pedestrian of Tampa's streets, sidewalks, and trails. The above quote speaks to the central importance of the everyday pedestrian, the neighbor, the citizen. Whatever greatness Tampa has ever had or will ever have is going to be because it's citizens loved it into existence. Gk Chesterton illustrated this reality quite well in his book Orthodoxy. In this excerpt, he references two towns in London where he was as he wrote, we have changed those less familiar places to local city names for our own context. He wrote:
Let us suppose we are confronted with a desperate thing-- say Tampa. If we think what is really best for Tampa we shall find the thread of thought leads to the throne or the mystic and the arbitrary. It is not enough for a man to disapprove of Tampa: in that case he will merely cut his throat or move to Orlando. Nor, certainly, is it enough for a man to approve of Tampa: for then it will remain Tampa, which would be awful. The only way out of it seems to be for somebody to love Tampa: to love it with a transcendental tie and without any earthly reason. If there arose a man who loved Tampa, then Tampa would rise into ivory towers and golden pinnacles; Tampa would attire herself as a woman does when she is loved. For decoration is not given to hide horrible things: but to decorate things already adorable. A mother does not give her child a blue bow because he is so ugly without it. A lover does not give a girl a necklace to hide her neck. If men loved Tampa as mothers love children, arbitrarily, because it is THEIRS, Tampa in a year or two might be fairer than Florence. Some readers will say that this is a mere fantasy. I answer that this is the actual history of mankind. This, as a fact, is how cities did grow great. Go back to the darkest roots of civilization and you will find them knotted round some sacred stone or encircling some sacred well. People first paid honour to a spot and afterwards gained glory for it. Men did not love Rome because she was great. She was great because they had loved her
Tampa is seeing a lot of development going on. There are projects in Channelside, Downtown, Midtown, and Uptown. Billions upon billions are being invested in projects all over our wonderful city. Many such developments have historically displaced many of the most vulnerable of our neighbors as a result of urban renewal, which was historically called slum clearance and is nowadays a trend often referred to as gentrification. Jane Jacobs was an American-Canadian journalist, author, theorist, and activist who influenced urban studies, sociology, and economics. Her seminal book, The Death and Life of Great American Cities argued that "urban renewal" and "slum clearance" did not respect the needs of city-dwellers. She calls urban planning a pseudoscience and makes a strong case that cities cannot be planned from the top down, the only things officials can do is encourage innovation from the bottom up. City streets have a weird wisdom of their own and in an article entitled Downtown is for People that preceded her 1961 book publication she wrote:
"The architects, planners – and businessmen – are seized with dreams of order, and they have become fascinated with scale models and bird's-eye views. This is a vicarious way to deal with reality, and it is, unhappily, symptomatic of a design philosophy now dominant: buildings come first, for the goal is to remake the city to fit an abstract concept of what, logically, it should be. But whose logic?"
Her work would always question the planners and developers to listen to the collective wisdom of the everyday pedestrian. She said that "The remarkable intricacy and liveliness of downtown can never be created by the abstract logic of a few men. Downtown has had the capability of providing something for everybody only because it has been created by everybody. So it should be in the future; planners and architects have a vital contribution to make, but the citizen has a more vital one. It is his city, after all;"
The citizen can be the ultimate expert on this; what is needed is an observant eye, curiosity about people, and a willingness to walk. He should walk not only the streets of his own city, but those of every city he visits. When he has the chance, he should insist on an hour's walk in the loveliest park, the finest public square in town, and where there is a handy bench he should sit and watch the people for a while. He will understand his own city the better – and, perhaps, steal a few ideas.
Jacobs' work arguably changed the face of urban planning and to this day, whether faithful to her values or not, developers and planners at least talk like they are trying to be. While their actions often betray the very cities and citizens within which they work, they can no longer boast in a scoffing tone about the irrelevance of the neighbors who actually inhabit the neighborhoods within which they work.
You, in every way that you love and contribute to your community, in every way that you add to the diverse tapestry of Tampa Bay, are exactly what make it such a rich and beautiful place to live. So much of the top down decisions made by businesses, politicians, and developers are but a dishonest mask of pretend order which denies the deeper, messy, organic order that already exists in this unbelievably great city. You make Tampa great and together, we,  everyday pedestrians can make sure our city shines like a city on a hill.
Following Jane's advice we want to encourage you to get out and walk or bike around Tampa. Rub shoulders on the sidewalks and appreciate the underlying intricacies that make this city worth investing in in the first place. "You've got to get out and walk. Walk, and you will see that many of the assumptions on which the projects depend are visibly wrong." said Jane.
"For the underlying intricacy, and the life that makes downtown worth fixing at all, can never be fostered synthetically. No one can find what will work for our cities by looking at the boulevards of Paris, ...and they can't find it by looking at suburban Garden Cities, manipulating scale models, or inventing dream cities. You've got to get out and walk. Walk, and you will see that many of the assumptions on which the (development) projects depend are visibly wrong."
Janes' 1958 article Downtown is for the People opens with these words:
"This is a critical time for the future of the city. All over the country civic leaders and planners are preparing a series of redevelopment projects that will set the character of the center of our cities for generations to come... What will the projects look like? They will be spacious, park-like, and uncrowded. They will feature long green vistas. They will be stable and symmetrical and orderly. They will be clean, impressive, and monumental. They will have all the attributes of a well kept, dignified cemetery"

Then closes with:
"What a wonderful challenge there is! Rarely before has the citizen had such a chance to reshape the city, and to make it the kind of city that he likes and that others will too. If this means leaving room for the incongruous, or the vulgar or the strange, that is part of the challenge, not the problem.
Designing a dream city is easy; rebuilding a living one takes imagination."
Janes' emphasis on the need to walk the city, the importance of the sidewalk as a hub of urban society, and the wisdom of the pedestrian has inspired us to make the "Be Pedestrian" section a regular component of Word on the Streets. Each week we will highlight something related to walking, biking, sidewalks, or other such rich and valuable pedestrian activities.
Until next time, love your city and be pedestrian.