Big Green DAO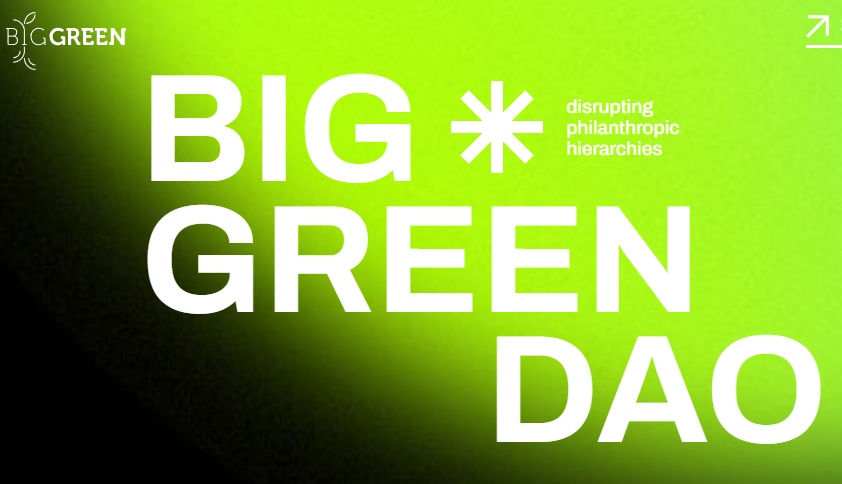 In the mid 90s, two brothers started building on a new technology called 'the internet.' Their idea was simple: create an online version of the Yellow Pages called Zip2.
People were skeptical to say the least. During one particularly heated meeting with a 50 something year old owner of the Yellow Pages in Toronto, threw a copy of The Yellow Pages at one of the brothers and shouted "Do you seriously think that you will ever replace this!?"
The brothers simply left, both sure that the $10 billion paper directory business was as good as dead.
You have probably heard of at least one of the brothers but you should probably know both. Their names are Kimbal and Elon Musk.
Kimbal Musk, now about the same age as the guy in the story, is doing his best to not repeat the mistakes of the previous generation.
Kimbal is a chef, owns a restaurant group in Colorado, and an urban farming group in Brooklyn, N.Y.  He also launched Big Green, a non-profit that built "Learning Garden" classrooms in 650 schools across the nation, teaching 350,000 kids each day. "I believe that growing food changes lives," Musk said at ETHDenver.
Then with the rise of COVID-19 and the corresponding safety protocols the Learning Gardens were suddenly put on pause. Musk pivoted.
He was intrigued by the idea of decentralized autonomous organizations (DAO) and their potential to help nonprofits allocate funds more efficiently and equitably. The idea was simple: Frontline non-profit workers tend to know other frontline non-profit workers. They know the space. Maybe they should be making the decisions.
So, in the fall of 2021, Musk launched Big Green DAO. Here's how it works: First, he kicked in $1 million of his own money as "skin in the game." The DAO donors then selected six worthy non-profits, and each of the nonprofits received $50,000. Those six nonprofits then voted on which batch of recipients should receive the next round of funds – and each quarter they dole out more. Rinse and repeat.
The Big Green DAO is up and running; dollars are flowing to those who need it. The DAO has raised a total of $6.5 million. Over 1,700 people have donated. There are now 16 nonprofits – generally with a food justice bent – that, along with the donors, are voting on how to distribute the funds.
Because of Big Green DAO there's now less overhead, red tape, easier applications, and more community building. Most importantly, nonprofits are truly controlling where the money goes, something that, as Musk puts it, has "never, ever, ever, ever, ever, ever, ever been done."
Much like he innovated on the paper directories using an emerging tech, Kimbal Musk is still innovating. He is now leveraging Decentralized Finance (DeFi) to create exciting new decentralized and democratizing systems in the Web3 frontier in hopes to build a better way for non-profits to collaborate and create impact.
We are huge fans of this DAO and all of the work they have already accomplished. We are also excited to announce that The Well has applied to join this collective and are praying for an invite to lock arms with all of the others teams that are leveraging food to change lives!