Cardamom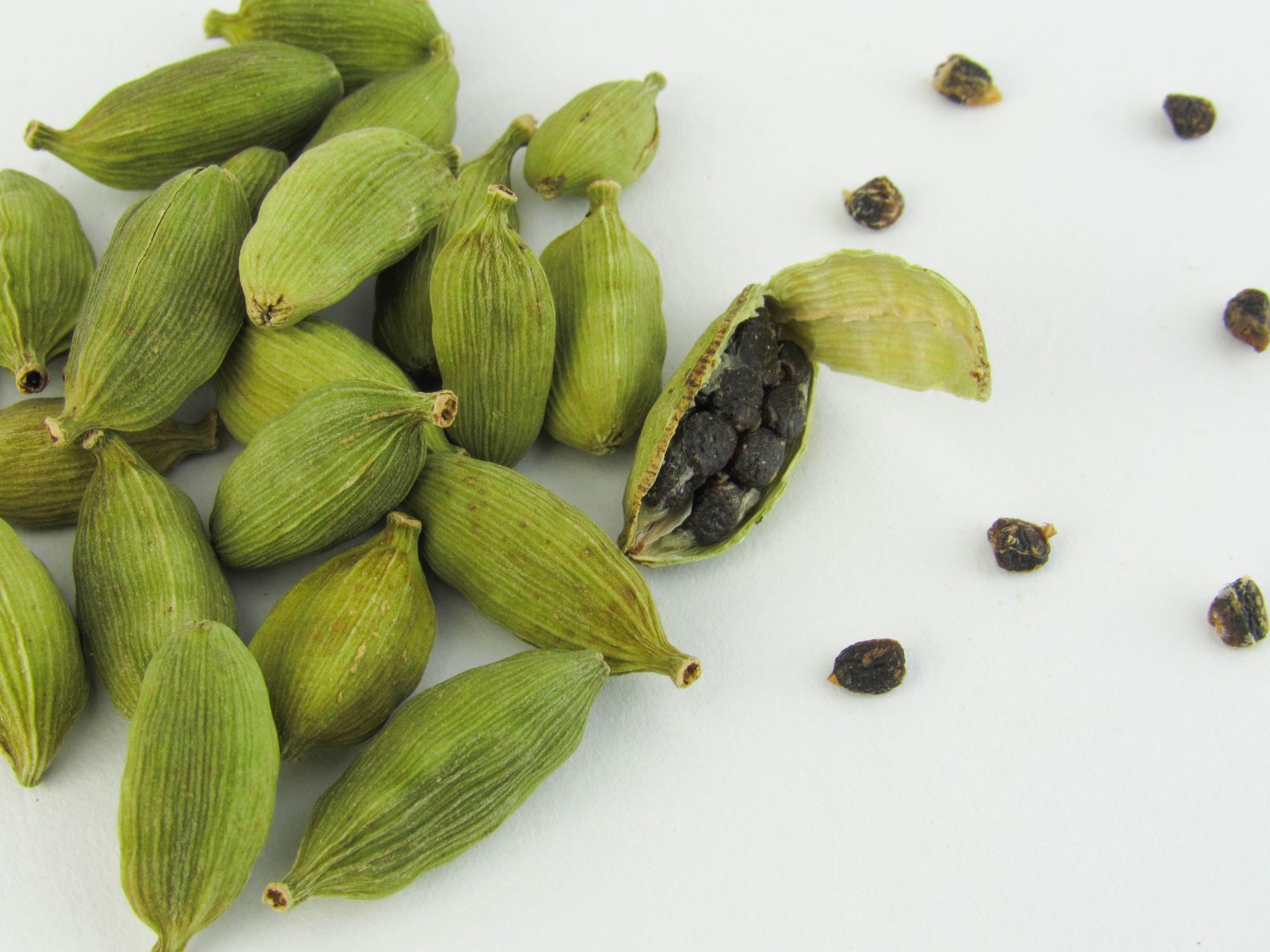 What it is: Cardamom is called the 'queen of spices'. It has a very distinct appearance that is described as 'trigonal pod husks with small black seeds'. These pods can be green or black, but the green ones are called 'true' cardamoms. The flavor of cardamom is complex (pretty unhelpful description, I know), sometimes described as 'piney' or 'fruity'.
Health benefits:
Boosts immune system
Prevents indigestion
Improves liver health in people with non-alcoholic fatty liver disease
Common Uses: Cardamom is used in both sweet and savory dishes. Cardamom appears in most South Asian dishes - my mom puts it in literally everything (which is great until you end up biting down on a pod - then you start wishing you could delete its existence. Remember, do not bite down on a cardamom pod). It's used in curries, meat dishes, rice dishes like biryani and pulao, desserts like halwa and is also a component of two of the most frequently used Indian spice blends - garam masala and masala chai blend.