Chilies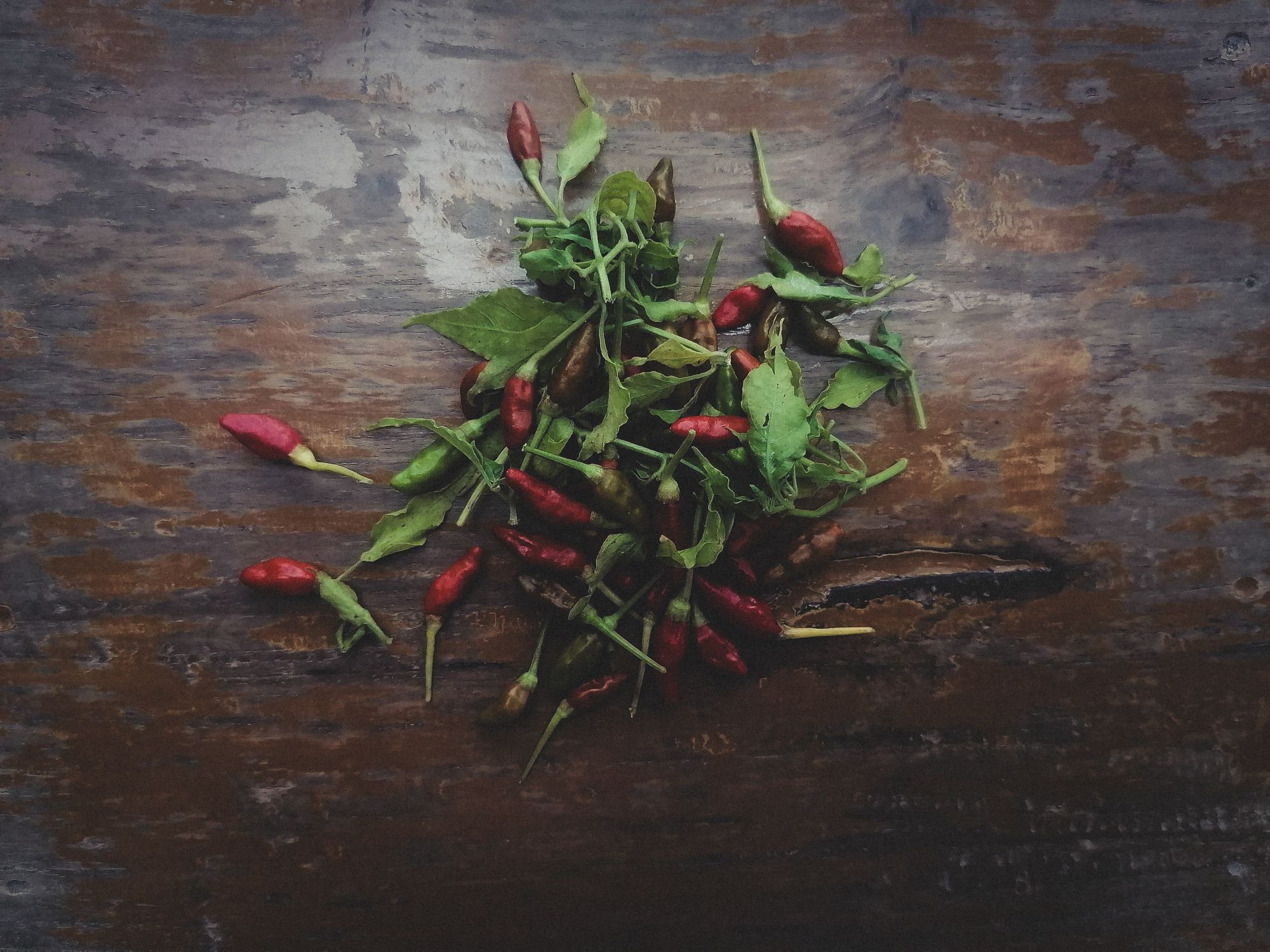 What it is: You've probably seen chili peppers before in your food - they come in many different shapes and sizes, and are usually either green or red. There are many derivatives of chilies that are used in foods, such as chili powder, chili flakes and chili pastes, to name a few.
Health benefits:
Boosts immune system - did you know that chili peppers have more vitamin C in them compared to orange juice? The vitamin C in chilies can significantly boost your immune system, which can in turn help you recover from illnesses faster.
Reduces chances of heart disease - to be specific, capsaicin, the compound in chilies that makes them spicy, can reduce chances of heart disease
Aid in weight loss - eating chilies can amp up your metabolism, helping you burn more calories
Common Uses: Chilies can be used in all dishes - including deserts. Because of the large number of forms that chilies are available in, there are many options when it comes to deciding how to integrate chilies into your meals. I personally love having green chilies on the side with my rice.