Disco Mike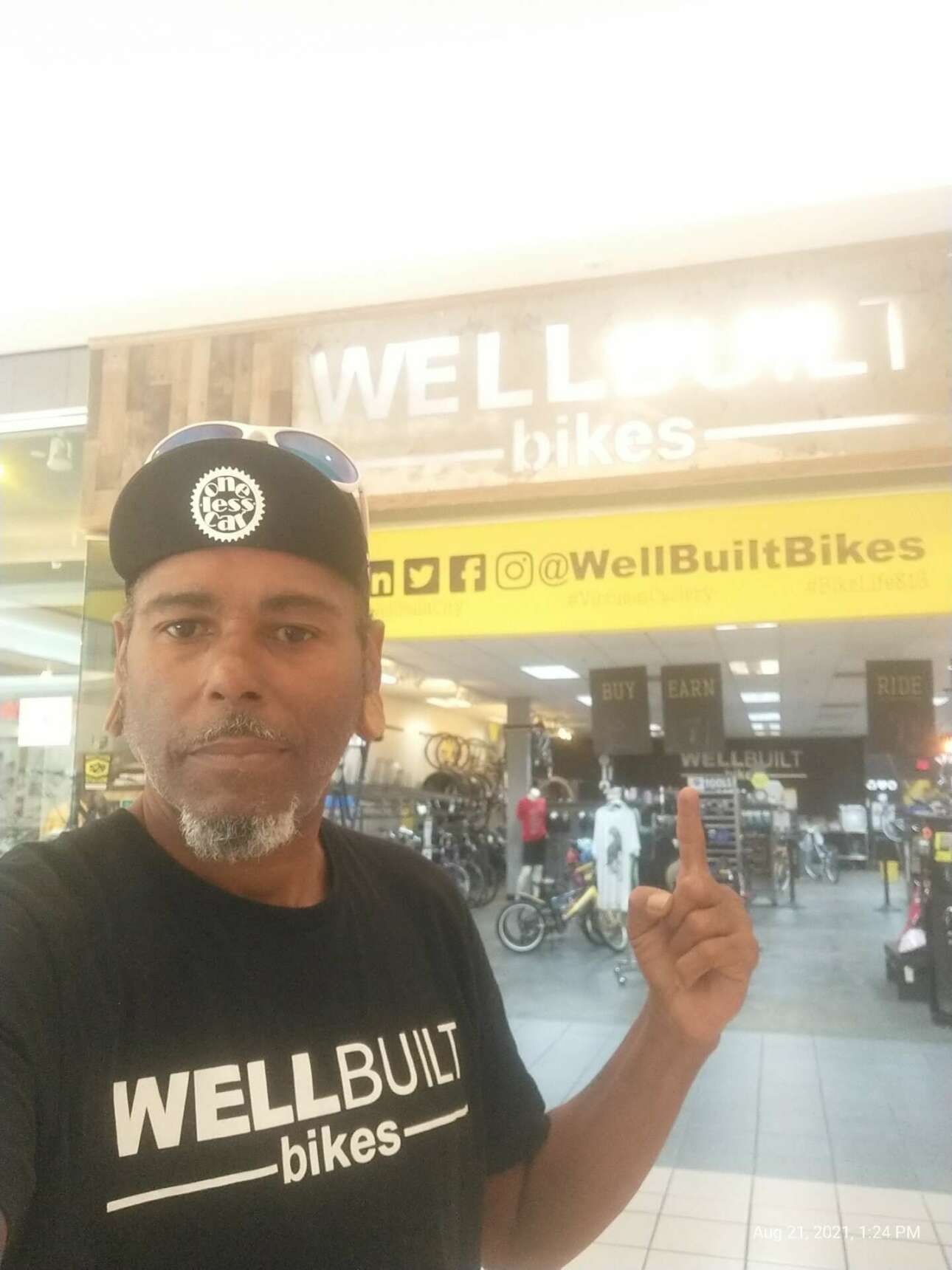 Citizen Spotlight
Bike Enthusiast & Artist
Disco Mike has been a friend of The Well for as long as we can remember. A born artist and bike aficionado, those who know Mike know he has a way of making people feel good about themselves.
An avid biker since the age of 10 and an artist for as long as he can remember, Disco is the leader of the CYCLOMANIACS movement with the goal of getting 1 zillion people on bikes!!
Today, amongst the many other things that Disco Mike does is work at WellBuilt Bikes as a bike shop mechanic. While he is new to the team he has done a fantastic job of making customers feel welcome and continuing to promote pedestrian safety in the Tampa Bay Area. For these reasons we are looking to invest in Disco, in the same way that he has invested so much of his time and energy into getting people on bikes. We are actively fundraising to send him to bike mechanic school so that he can improve his skillset and do even more! You can join us in investing in Disco by donating here!
Also check out this podcast between Disco and Jon Dengler of The Work Ethic where they explore Disco Mike's relationship with work.