Pastor Gabriel Morgan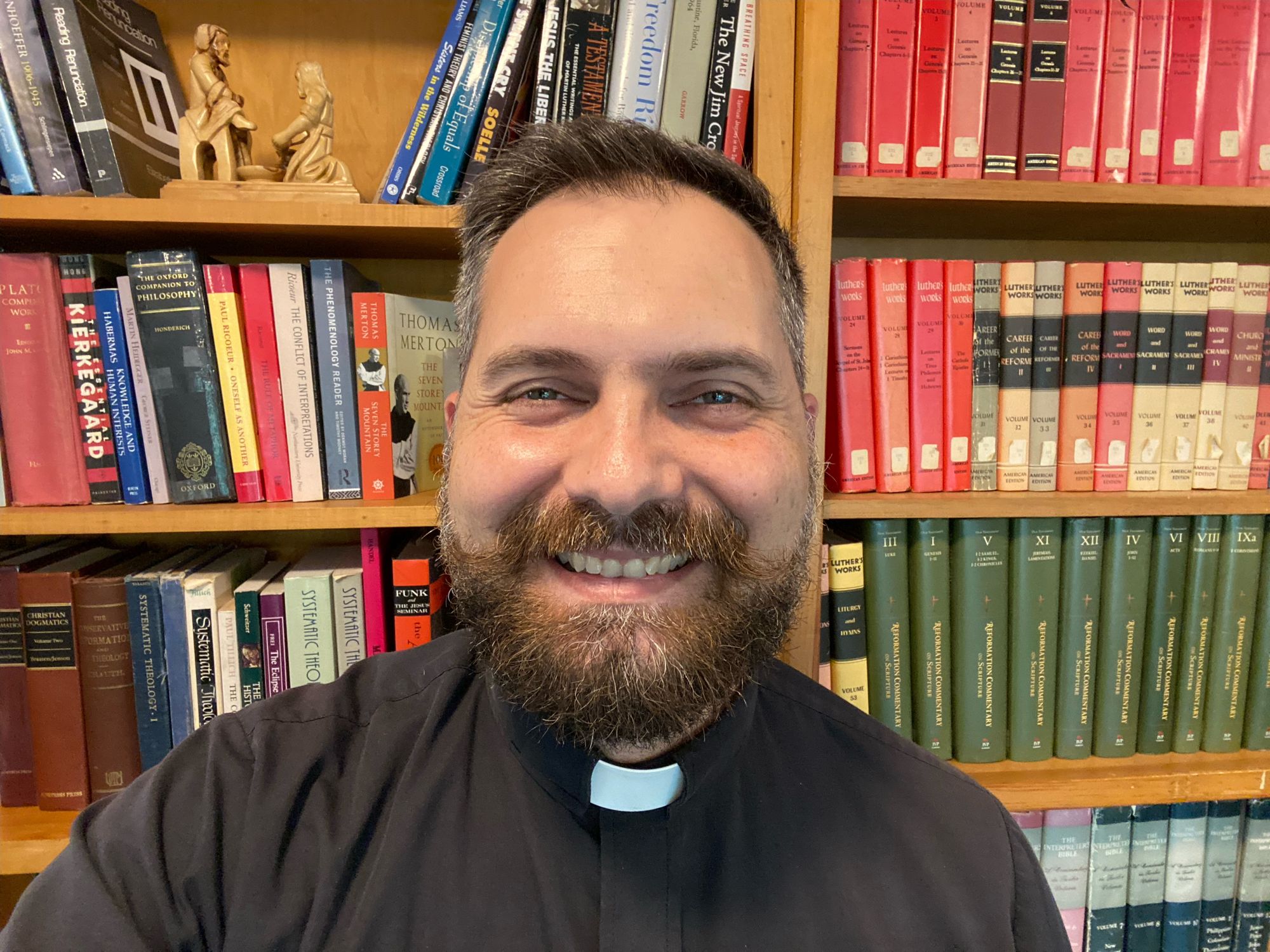 Citizen Spotlight
Pastor, Educator, and Climate Justice Organizer
A pastor of St Paul Lutheran for the past three years, one of the oldest continuously operating Lutheran churches in Tampa, Pastor Gabriel has dedicated his ministry to the support of community organizations and activities. Specifically, he sits as the Chair of the Care for Creation Committee for the Hillsborough Organization for Progress and Equality, is a member of the Leadership Council for the USF Urban Food Sovereignty Group and actively supports local urban farms and church gardens!
Just the other night, Pastor Gabe got commitment from Councilman Citro to improve stormwater ponds with green infrastructure and is working to green his own spaces by starting a garden at St. Paul Lutheran Church this year. We have the pleasure of working with Pastor Gabriel as a part of the Kinship Mobile Free Market, through our community garden spaces, and in partnership with WellFed Community.
Furthermore, a proud USF Alum in philosophy and religious studies, Pastor Gabriel is committed to passing forward his education and acts as a course instructor for Florida-Bahamas Synod's Diakonia program, a scholar of Dietrich Bonhoeffer and Paul Ricoeur presenting at conferences in the nation.
Pastor Gabriel has dedicated his life to being a disciple of Jesus, living out His message and inspiring others to do the same. Gabriel's care for creation is rooted in the teachings of the Bible and its reference to gardening and agriculture from Genesis to Isaiah, to Paul and John, to the book of Revelation. It's everywhere.
"Go and do Likewise" -Jesus