A Ride to Remember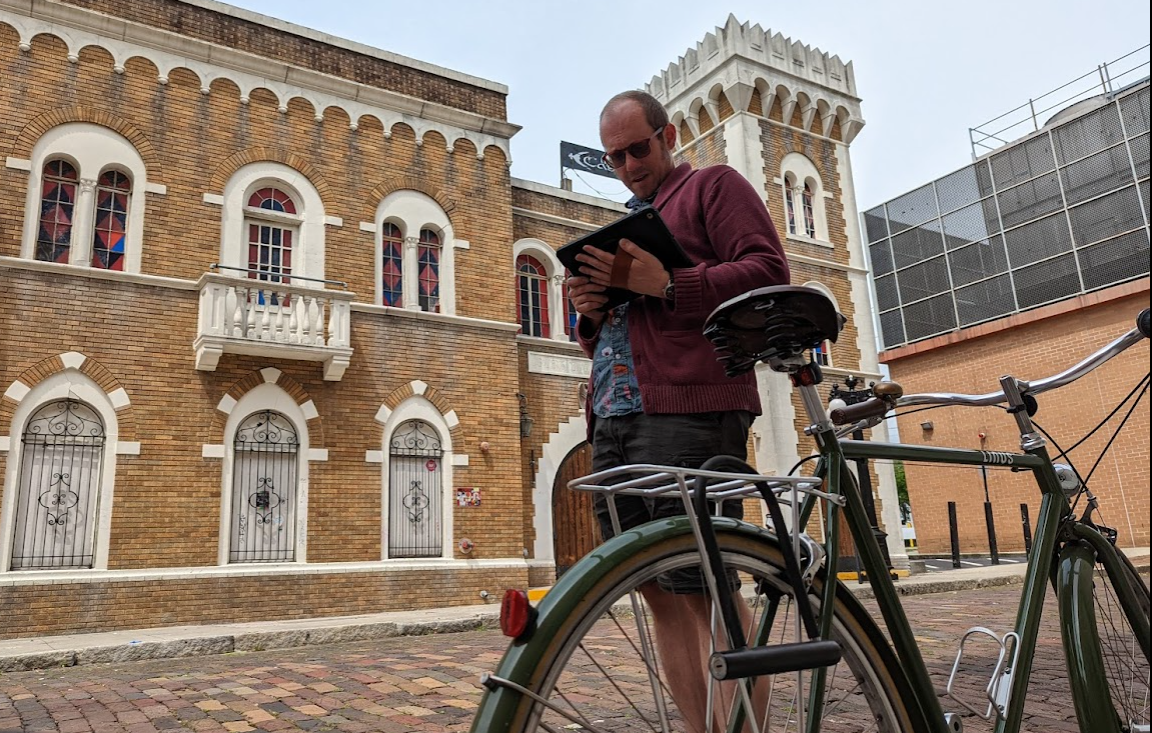 On Saturday, Cole Bellamy led a group of neighbors on a historic bike ride through Ybor City on behalf of The Well. Cole is a high school teacher and an amateur historian that is incredibly passionate about the history of Tampa.
It was such an incredible way to take in the scene. Not just because bikes offer riders a much better perspective and pace than they might otherwise get from a car or bus but because Cole told story after story of the ways the sidewalks and streets of Ybor have been walked (and marched) for generations. He told stories of the indigenous groups who named it Tampa, the Fort Brooke military outpost, the cattle families, and the cigar makers that followed the Railways that connected our port to the rest of the country. We took a ride through some of Tampa's most formative stories and the historic sites where they happened.
It's not uncommon for a pedestrian to gaze upon a brick wall or road and wonder to themselves  about what scenes have played out around them. It is, however, a pretty rare gift to be able to stare intentionally at those very bricks and hear about things that absolutely happened in their presence. It was a phenomenal tour that we are forever grateful to Cole for and hope to host again in the future. So if you missed it this time around, stay tuned for future announcements and in the meantime remember to gaze up, take a walk or bike ride in your community, and engage with your city.
Until next time, be pedestrian.