Uptown Eagles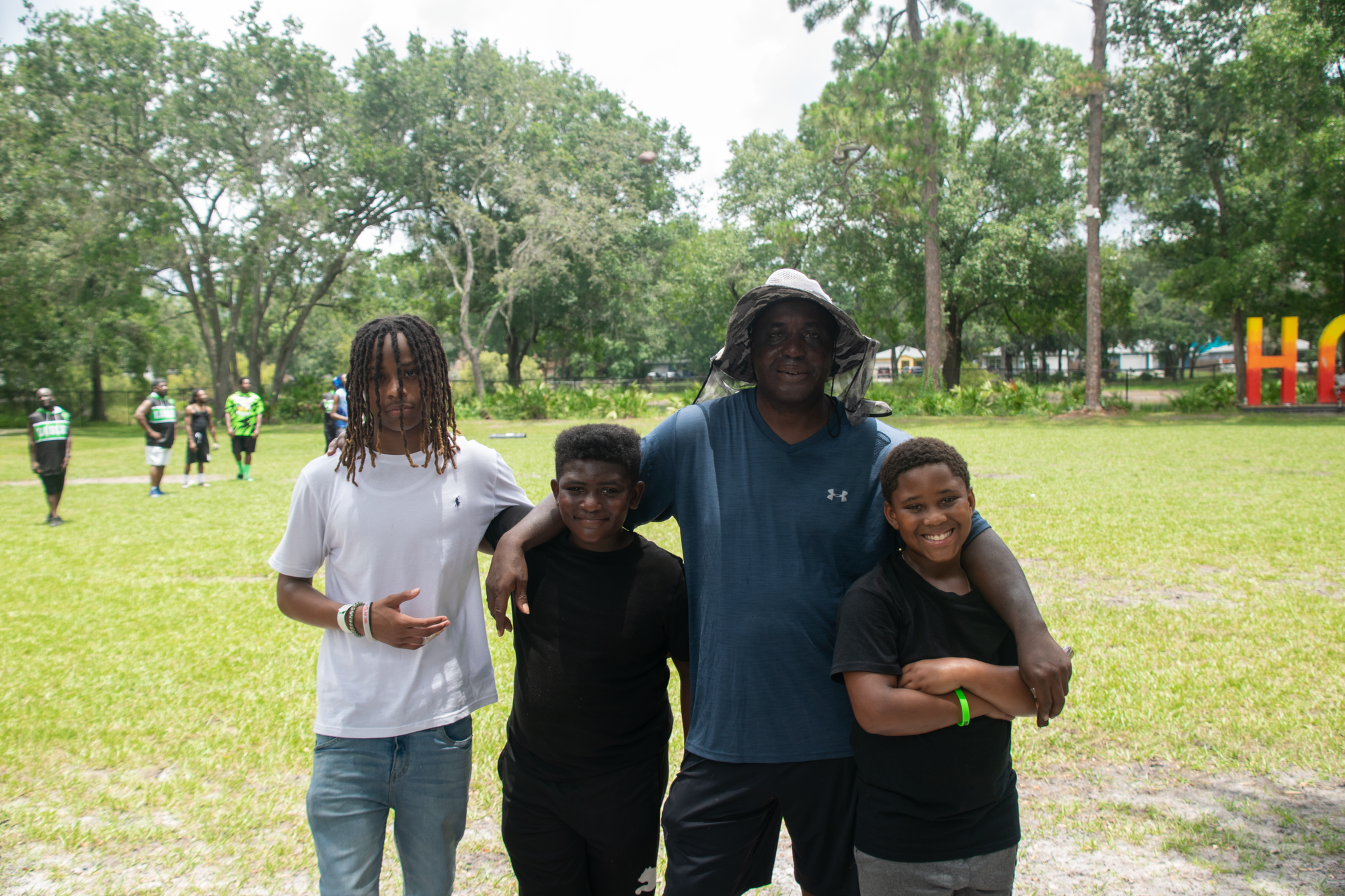 Organizational Spotlight
Football & Cheerleading Program
The best example of community that I have ever witnessed is on Tuesday and Thursday nights at Harvest Hope Park, when the Uptown Eagles are mid practice. Here you will find, families, children of all ages, dedicated coaches, and community members, coming together over football and cheerleading. They practice together, eat together, serve together, and enjoy life in each others company.
Recently featured on Fox 13 News, the Uptown Eagles Football & Cheer program is a community football and cheerleading program made up of kids ages five to 15. They practice multiple times a week at Harvest Hope Park and in partnership with WellFed Community, Service Learning Microschools, and the UACDC, work to holistically develop their participants. Most recently the Uptown Eagles have responded to a need in their community for auxiliary educational opportunities by developing a summer tutoring programming to support literacy. The success of this program has subsequently led to a continued emphasis on education and is a living model of community-centered change.
This work is made possible by the countless organizations and individuals that dedicate their time, and continue to empower their families. However, a special shout out is merited to their fearless leader, Ross Fabien, who thinks first of his community and is committed to it's success.
Want to learn more about the Uptown Eagles? Or are you looking for an inclusive sport environment for your children? Get in touch with the Uptown Eagles here or visit them at Harvest Hope Park.